Lowell Family Newsletter
Posted on: August 27, 2023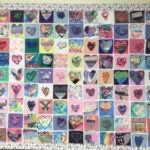 September 22, 2023
Dear Lowell Families,
Next week, we have two exciting family engagement events planned and we hope you can join us!
Tuesday, September 26, will be our first PTA Meeting in the library from 5:30-7:00 PM in the Lowell Library.  Time will be spent getting to know each other and the PTA will discuss goals and events for the year (such as support for classroom teachers and staff and planning events such as the school dance and spring beautification). No dues or time commitments required – just show up to learn more! Kids are welcome and dinner will be provided. If you have any questions, contact PTA President Courtney Zier at president@lowellelementary.org
Thursday, September 28, will be our annual Title 1 Family Curriculum Night and Open House. The event will be from 5:15-7:30 and will begin in the cafeteria with a pizza dinner. You will have a chance to tour the school and connect with your child's teachers. There will also be warm jackets for students to take home, support from Zum buses, live music, and MORE! School bus transportation from Downtown is offered at 8th/Blanchard Street – pick up time is 5 PM. Drop-off will be at the same location.

There will also be an on-site vaccine clinic during Curriculum Night, thanks to our amazing partners at Odessa Brown Clinic. If you are interested in updating your child's vaccinations, please make sure you are pre-registered with the clinic and signed up for an appointment before the event. This ensures staff has the correct quantities. Please call 206-947-6346 to register or get questions answered.
Other updates and requests:
Please ensure you have completed the annual Family Income Survey. A QR Code with a link to this online form was included in your First Day Folders/Packets. The information collected will impact District equity-tiering and financial allocations in the spring, so we are hoping for 100% participation. Link to the form is HERE, including the form translated in multiple languages. Portuguese language support with this form will be offered in-person during Curriculum Night.
Attached to this e-mail, you will find helpful information and a welcome from our school nurses, Teri and Diane. They will also be available to answer questions during Curriculum Night. Nurse Teri can also be contacted at tdginster1@seattleschools.org if you have any health-related questions.   
With gratitude for your partnership,
Ms. Chelsea Dziedzic (pronounced Jay-Jick), Lowell Principal
Ms. Antonia Woods, Lowell Assistant Principal